A big thanks to Jen Calleja, Amanda DeMarco, Karl Smith for making this happen! Here's the start of The Quietus interview. Read on, lovelies.
This month's column swings the focus to the unsung hero – the literary translator – but just as much on contemporary Swedish literature and inventive ways of publishing literature in translation. (Portrait of Saskia Vogel by Richard Phœnix)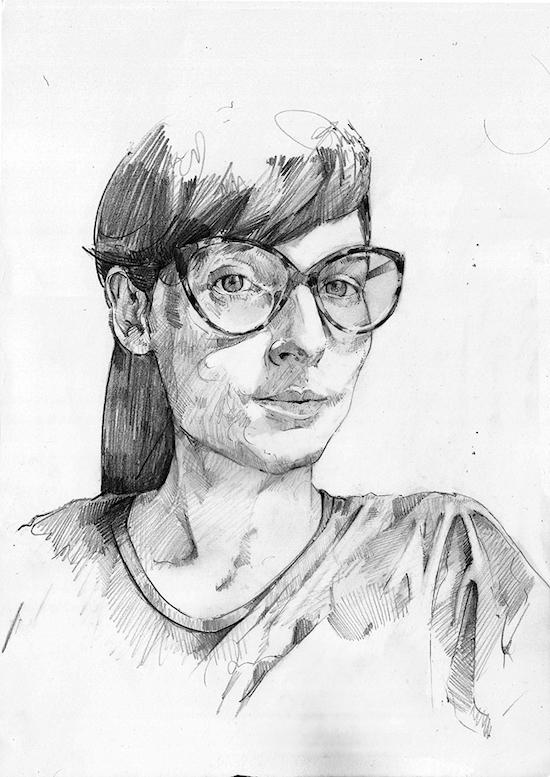 This month I read a book in translation every day for a fortnight. It might sound impressive/obsessive, but – as Berlin-based publisher Readux brings out single or groups of very short stories and essays, mostly in translation from German, French and Swedish in pocket-sized books that can be read in one sitting – it was close to effortless.
When founder and publisher Amanda DeMarco started planning Readux she was twenty-six and funding the project herself, so publishing four short books (of around 5-10,000 words) three times a year rather than full-length books was a 'no-brainer', though she actually regards Readux as 'a magazine – incognito, exploded'.
Instead of telling you about all of the books – from Felicitas Hoppe's absurdist nightmares, to Roger Caillois' surrealist piece of psychogeography, to the revelatory story of a British poet becoming pen pals with an incarcerated Czech poet – I wanted to focus on Readux's Swedish Series: not just because their short-form mini-book format is based on the Swedish publisher Novellix, who published the stories in Swedish, but because the three stories in this set were translated by the same person. They just so happened to also be the translator of another text that had recently made a real impression on me.
The trio of short stories that make up the Swedish Series was selected and translated by Saskia Vogel. Amanda Svensson's Where the Hollyhocks Come From (excerpted above) was the first Readux book I read, drawing me in with the strangely menacing pink ice-cream on its cover.
It charts a young man's melancholy liaisons with a Lolita-like girl in the countryside of southern Sweden and comes to a quietly traumatic conclusion. The story's pull and that the girl's looping speech snaps together so satisfyingly with the man's preoccupied narration left behind the sense that this was translation at its best.
The narrator of Malte Persson's Fantasy is a self-absorbed artist who infiltrates the team behind a failed fantasy film in an attempt to make a piece about their egotistical existences detached from real life; at times recognising her own hypocritical denial of how close she is to her subjects, her own self-importance and who's using who. In The Lesson by Cilla Naumann, the most tense and ambiguous of the stories, a teacher's inexplicable hate for a new pupil causes his control to slowly slip and has the threat of violence permanently hovering on the horizon.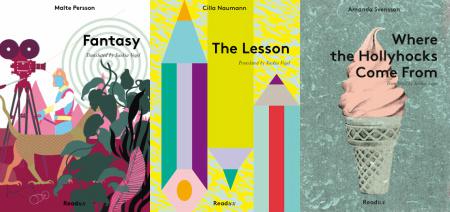 I had come across Saskia a few weeks before when I read her translation of this excerpt from Pojkarna or The Boys by Jessica Schiefauer on the great platform Words Without Borders, and was left with a mournful wish that I had had the chance to read it when I was younger. The extract left a mark and the text itself was popping and as lively as the young girls in the story. Then I read the Swedish series and recognised Saskia's name; this recognition felt like something to celebrate.
Literary translation is all too rarely considered an art, rather something more like an administrative task. It is part science, part mystery. It is engaged and impressive creative writing in its own right, and hopefully one day that will go without saying. Until then, I want to refract this idea through the prism of Saskia Vogel.
Saskia learned Swedish in her early teens when she moved from Los Angeles to Gothenburg to attend high school and went on to study English and film, followed by Masters degrees in creative writing and comparative literature in both the UK and the US. Her first editorial job was at AVN, a publisher's weekly for the adult entertainment industry, but wanting to return to literature she found a job at Granta magazine in London, running their global events, PR and promotions. Now based in Berlin, she translates Swedish literature, is a writer in her own right, and is the co-founder and director of strategic communications at Dialogue Berlin.