My essay on mangos, my dad and cultivating a life was published on Catapult last week. Take a peek.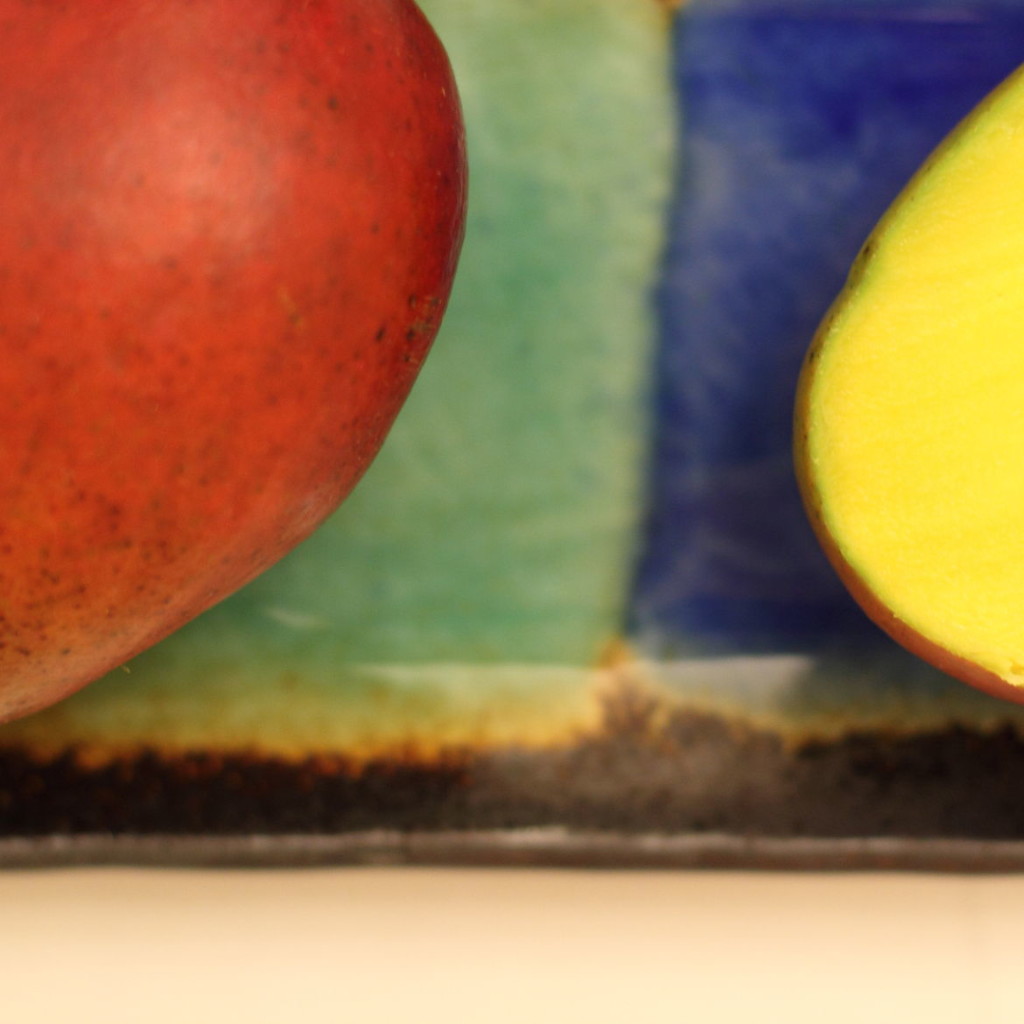 Jin Choi
And all along Biscayne Bay, an eerie truth of Andrew having its way: All the sea grasses are in straight lines, all leaning to the west.
What's next?
—The Miami Herald, August 25, 1992
I like to tell people that my dad is the Mango King, but he's quick to set me straight. "We're not one of the big guys," he says, "but we are considered one of the players in the deal."
Once upon a time, mango was but a niche fruit in the United States. On the continental U.S., only south Florida had a significant commercial crop. Mango stands would proliferate during the short summer harvest, and the fruit was a staple on the plates of south Floridians. There, the taste for mango had been cultivated since 1833, when the fruit was introduced to the region.
The Mango King does not think niche; he thinks nationally. From an office in Los Angeles, he orchestrates the import and distribution of the fruit and vegetables eaten every day in America for grocers across the country, and mango is one of his specialties. He remembers these Florida summer mangos from his early days in the deal in the seventies. He remembers the Oro in winter. The Oro could weather its February journey from southern Mexico to the U.S. well, had a good shelf life, and had a small but reliable customer base around the country."They looked good, but tasted like turpentine," he says. "It was not a good-eating fruit."
You can eat mango when the flesh is green, hard, and sour, and you can use them like potatoes when they are unripe, but the good-eating fruit that enchanted the Mango King had sunshine in its flesh. When a mango is this kind of good-eating, you can mash it on the roof of your mouth with your tongue and it will slip down your throat, cool, sweet, smooth. Nations vie for the crown of the best-eating mango, but the Mango King does not take sides. His loyalty lies with taste.
*
Just have a taste, I tell my husband before he becomes my husband.
I am preparing breakfast at my dad's house and we're alone. I have spooned yogurt into my stepmother's thick ceramic bowls and am cutting up an Ataulfo mango.
My husband is reluctant to eat. "I'm still sick of mango from having eaten too much of it dried," he says.
A few years before we met, he worked on a documentary about fair trade and spent a few days filming in a remote jungle in the Philippines. The locals were starving because multinational corporations who had made shady deals with the government over land rights had chased them off their ancestral land. The five-man film crew ate what the locals ate: one parcel of sticky rice wrapped in banana leaf per day. Before the crew left for the jungle, an entrepreneur they'd interviewed who ran a mango factory and paid his workers fairly gifted to each of them a kilos-heavy goodie bag of processed mango. Pickled mango. Dried mango in various formats. Mango chutney. Boxes of mango juice. They shared everything they had. Whenever my husband tasted processed mango, he was reminded of what he saw in the jungle, of the everyday injustices that makes so many everyday pleasures possible.
But he hasn't told me this story yet. So I assume he's simply never had a good-eating mango.
I pester: "Come on. It's fresh mango. It's my dad's mango. There's nothing like it. He's . . . the Mango King!"
A nickname is born.
"And so that makes you the Mango Princess?"
This makes me squirmy. I like feeling like I'm my father's daughter; it's a new feeling. We've lived on different continents since I was fourteen. And we didn't always know how to talk to each other.
My husband sees me blushing, and teases me until we're both giggling.
*