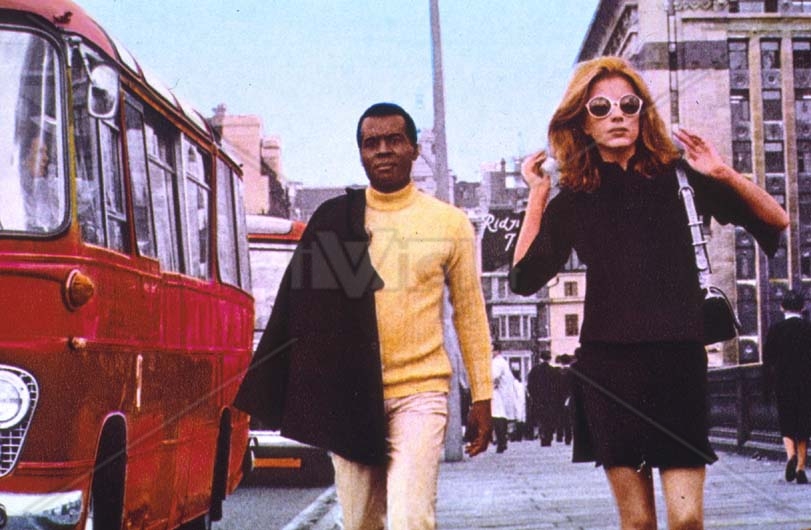 "Will people be masturbating in the cinema?" This was one of the most frequently asked questions in the run-up to the first annual Viva Erotica Festival at the WHS Teatteri Union in Helsinki, a four-day long 'splendid movie orgy' of thirteen vintage and contemporary films where sex takes centre stage. The organizers were tickled by the question. No, they weren't expecting any wankers. But if we weren't meant to be coming together, then what were we doing watching dirty movies in the dark?
The origins of the 'Splendid Movie Orgy'
Viva Erotica co-founder Milja Mikkola, who also works as the program manager at the legendary Midnight Sun Film Festival, got to know film critic and programmer Olaf Möller in the wilds of Finnish Lapland, where Midnight Sun is held. Their shared passion for film, her desire to stretch herself curatorially and Möller's expertise in sex films and overlooked corners of cinema history sparked the idea for this collaboration. There was nothing else like Viva Erotica in Finland. On the landscape of international erotic film festivals, Viva Erotica also stands out because it isn't run by people who primarily work with pornography or activism related to sex and sexuality. 
Viva Erotica has a cardinal rule: the films must be shown on their original format, and a strong preference is given to movies that were shot on film. The program featured documentaries, hardcore classic porn, erotically charged comedies and avant-garde films. Each day had a theme: 'Expressive Esoterica' (avant-garde erotica from Tinto Brass and others), 'Prisoners Of Passion' (prison-themed porn, a documentary about a BDSM "prison" in Germany and The Shogunate's Harem (1986) by Noribumi Suzuki, chosen by Möller to show a representation of life "in a country where all zones of life can become a prison"), 'Mindfuck' (Golden Age classics and Lene Berg's Kopfkino, an exquisite 2013 documentary about German dominatrixes) and 'Munich Babylon' (sex films from and about Bavaria). The curators channelled the heritage of the cinema, which has been in operation in various forms for nearly a century. The 'WHS' in the Teatteri Union's name refers to the visual theatre/contemporary circus company founded by visual artist and magician Kalle Nio, juggler Ville Walo and set and costume designer Anne Jämsä, who have run the venue as a cinema and theatre since 2014. The bathrooms of WHS Teatteri Union are plastered in posters of films that had been shown there, many of them dating back to the time when the cinema showed late night sex films. One older festival attendee said that he had been waiting for decades for something like this to return to Helsinki.
A photo posted by Saskia Vogel (@saskia.vogel) on
This is an extract from my article "Tug Of Yore: Things Learned At Helsinki's Viva Erotica Festival", first published on 29 May 2015 in TheQuietus.com, where you can read the rest of the article.