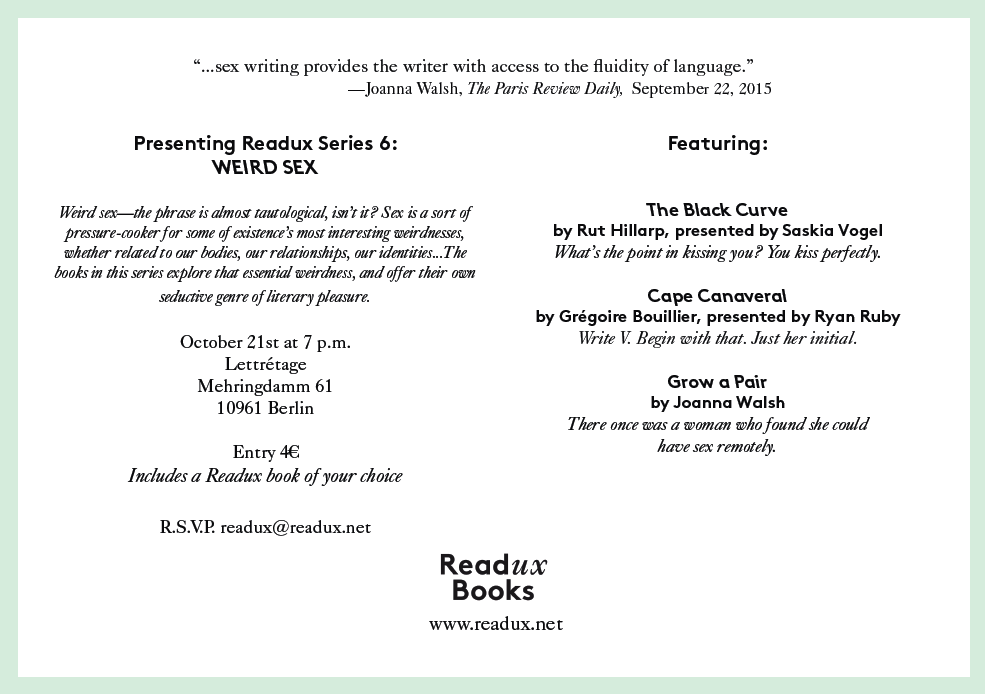 When Readux Books publisher Amanda DeMarco told me about their upcoming onex series, I had to submit something. Ideally a forgotten or little known Swedish eroticist or a writer deeply engaging with sex and power. Someone like Else Jersualem, whose 1908 novel The Red House examines prostitution and moral hypocrisy in Vienna through the eyes of a woman who grew up in brothels. It was a smash hit then, but she has since slipped into relative obscurity. I revisited The Red House, worried that my brittle copies of the novel and its 1932 English translation would turn to dust in my hands. The novel is sumptuous and political, but not sexy. And I wanted to find something that had never been translated before. Amanda's deadline was looming. Little known eroticists don't just fall from the sky…usually.
Where to start my search? I typed "forgotten Swedish eroticist" into Google.  And there she was. Rut Hillarp. Sweden's Anaïs Nin. Pictured below.
***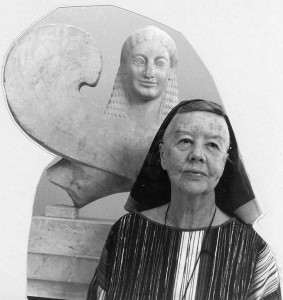 I tracked down a copy of her first novel online (Blood Eclipse, 1951), one of only two for sale at the time, and when the brittle book arrived in the post, it was love at first sight. The cover was hand-painted by Hillarp herself: a visual representation of the book's central images: the black and the red curve. It was one of 50 hand-painted covers of a print-run of 500. Her lyrical exploration of masochism blew me away with its whirling imagery and meditations on the origins of romance. We follow a writer as she engages in a complicated power play with a composer, in and out of the bedroom. It has some of those 50 shades and delves deep into the psyche of a female masochist.
***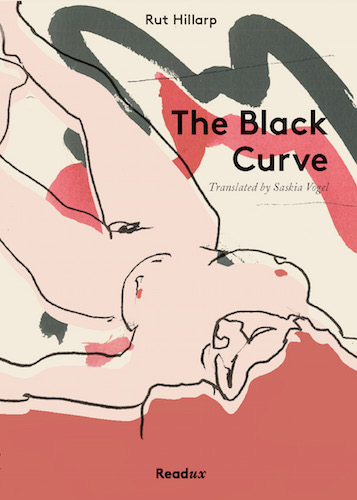 I'm not sure how to describe how special it feels to bring Rut Hillarp into English for (as best I know) the first time ever. I'm immensely grateful to Amanda for taking a chance on the sample I sent her and to Andreas Hillarp for giving us permission to publish his aunt's work in English.
Now, come celebrate the publication of The Black Curve, a standalone extract of Hillarp's debut novel. I'm thrilled to be taking the stage with Joanna Walsh. I haven't been able to stop talking about Grow a Pair: 9 1/2 Fairytales about Sex. It begins: "A girl passed a penis-bush growing in someone else's garden, and picked a ripe dick because she couldn't resist it." Novelist Ryan Ruby will also be presenting his translation of a deliciously dirty literary tale with a twist by Grégoire Bouillier.