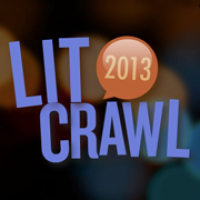 Last night London's (and Europe's) first-ever LitCrawl kicked off with a series of wild and wonderful events from short stories from the roller derby track from For Book's Sake to Booker-longlisted author Eleanor Catton discussing the gold rush in Australian and prostitution with investigative journalist Sonia Faleiro and Granta's Anne Meadows at Blackwell's. Clinic at the Carlisle Arms, the White Review at Foyles, Liars' League at the George and Poejazzi at the Soho Theatre also rocked the night. I co-curated the London festival, founded and masterminded by journalist and San Francisco LitCrawl organizer Mette Risa, and I wanted to share the highlight of my night: Diriye Osman and Wonk Unit's Alex Brindle Johnson at the Poetry Cafe. (BTW: Thank you everyone for coming out last night!)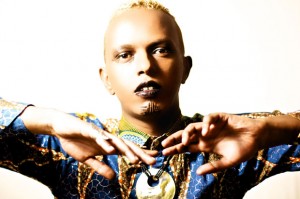 Diriye writes rhythmic, tight tales of LGBT life in Somalia and London. His first short story collection Fairytales for Lost Children just came out. He snaps, clicks, rolls, smooths his voice over his stories when he reads. If you have a chance to see him, do. Next up, he'll be talking untold stories from Somalia and beyond at the Small Wonder Festival on 26 September with Nadifa Mohamed and Ellah Allfrey.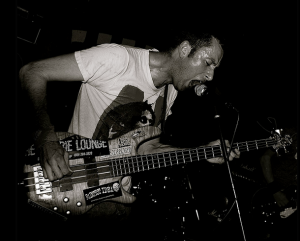 Alex has been in punk bands for twenty years – and writes razor sharp poems 'from the scaffolding' about everything from plastering and bricklaying to personal space on the tube. He treated us to a reading from his sex manual and selections from Cement, You C*nt. Here's my favorite poem of his, put to song and available on Wonk Unit's album Muffy.
And this is how he feels about the Royal Baby:
Another plum born to plummy plums.
Fuck you plums.
I really do hate plums.
About LitCrawl
The idea is simple: the Lit Crawl is a pub crawl where you don't just get to sample the local brew, but also the works of up-and-coming writers, authors and poets. It was created by San Francisco's literary festival, Litquake, in 2004, as the grand finale to its week-long celebration of the written word. It has now become an event in its own right, with Lit Crawl spin offs in New York's Manhattan and Brooklyn, Austin and Seattle, with Los Angeles and Iowa City being added to the list this year.