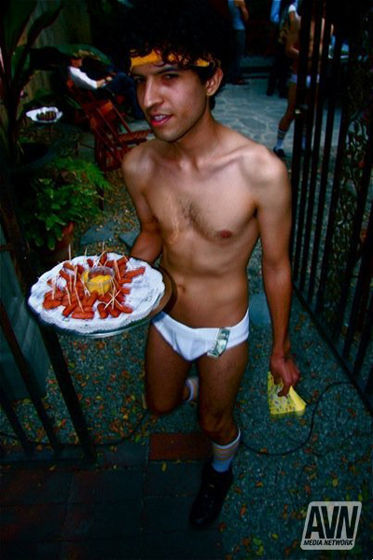 Coco de Mer and Alpha help launch new offering from Taschen books
 By Saskia Vogel
WEST HOLLYWOOD, Calif.--A lithe Latino wearing only tighty-whities zipped across a secluded stretch of Melrose Avenue, balancing a silver tray of phallic niblets. This was the place. Rather, these were the places.
The June 26 launch of The Big Penis Book from Taschen Books took place across two locations in a high-end, village-like stretch of Melrose: Coco de Mer, the erotic luxury boutique, and Alpha, a store specializing in "gear for gents." It seemed everyone who loves an endowed man was there.Notable guests were Dian Hanson, Taschen's sexy book editor, cover model Chad Hunt, photographers Charles Hovland of Chuckpixxx, Hal Roth of Filmco, David Hurles of Old Reliable, and cover photographer Ed Fox. Hanson, Hunt, and others skirted between locations, signing books at either end. The kink contingent also made an appearance. Marina St. Mark, an L.A. fetish model, turned up with photographer Eric Charles and friend.Dressed to kill and dressed to chill, the crowd was dizzy with male appreciation, making the odd (as in "odd one out") straight man flying solo bold as winter white. Women in psychadelic prints and pencil skirt-blouse combos and men in argyle vests and casual suits congregated around the library, flipping through Coco's excellent selection of erotic books, including a pillow book from London-based Erotic Review Books (formerly the Erotic Print Society) compiled by Charlie Webb. In the back garden, happy customers paged through The Big Penis Book and mingled amongst the palms, many toting Coco de Mer bags with goodies purchased at a 20-percent discount.Contrasting the romantic opulence of Coco de Mer, the sleekly masculine Alpha shop was where the party seemed to move. By the time I had finished crowding among the dapper men spritz-testing the colognes on display and drooling over a delightful crocodile tote, a line snaked down the block with happy campers waiting to join the party, avec pink cocktails.Back at Coco de Mer, the lithe Latino, scrawny in comparison to the other, brawnier tray-bearers, lamented to a female friend that he felt a little out of place with amongst the "studs." But as The Big Penis Book shows, they come in all shapes and sizes-with a little something for everyone–and sometimes, all you want is a little something.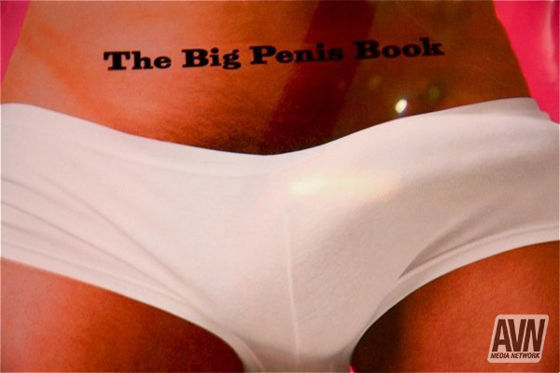 For more information about The Big Penis from Taschen Books email: contact-us@taschen.com.