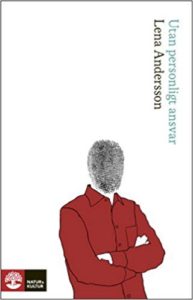 Acts of Infidelity by Lena Andersson (Picador UK/Other Press)
Ester Nilsson is back. And she hasn't learned anything. This time, Hugo Rask is the subject of her affections, but it's no secret that he's married. And yet he continues to solicit her attention. Why?
Publication date: Spring 2018
The White City by Karolina Ramqvist (Grove Atlantic)
A young mother driven to the brink learns how far she will go to survive on her own terms.
It has been a long time since I read a novel as stylistically on point as The White City. (…) Karolina Ramqvist handles every detail of this small, frozen thriller masterfully. (…) Ramqvist has become one of Sweden's truly interesting young writers. Conscious of what she has and what she does. It seems she dares to do anything right now, and she pulls it off. Dagens Nyheter
Ramqvist won the 2015 P.O. Enquist Literary Prize.
Publication date: Winter 2017
***
The Anatomy of Inequality by Per Molander (Melville House)
From a country with one of the world's lowest rates of income and social inequality comes a clear-eyed and timeless account that recalls Thomas Piketty's Capital in the Twenty-First Century.
Publication date: September 2016
***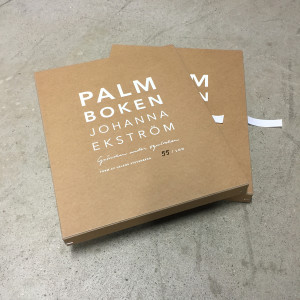 The Books of Palm by Johanna Ekström (Limited edition art book)
A stunning meditation on perception, mixing prose fragments and photography by author and artist Johanna Ekström.
Publication date: Spring 2016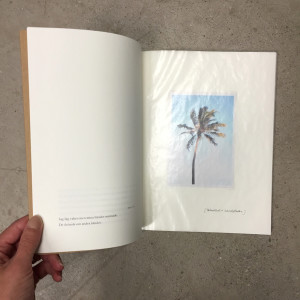 ***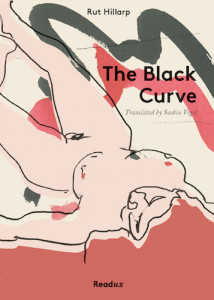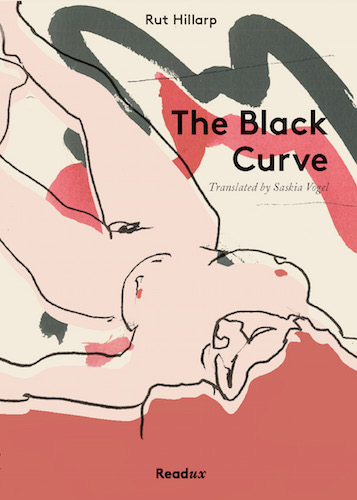 The Black Curve by Rut Hillarp (Readux Books, 2015)
Read my essay on Rut Hillarp's novels at Music&Literature.
The Black Curve is the story of a love affair. Through the radical representation of sexual fantasy, desire, and the foundations of love, Rut Hillarp explores monogamy and romantic love in a man's world. This standalone extract is taken from her debut novel Blood Eclipse.
Rut Hillarp was born 100 years ago this past Friday. She is one of the most unfairly marginalized authors in Swedish literary history. It's as if we refuse to allow ourselves to discover just how damned excellent a poet she is. Bernur, February 2014.
*
The writing of Rut Hillarp (1914-2003) is suffused by refined erotic mysticism […]. The lean, incisive form of 
Blodförmörkelse [Blood Eclipse]
 lays bare the foundations of love – desire imprisoned by imagination.
Nordic Women's Literature [English-language essay]
.
[Rut Hillarp's] lyrical prose is fantastic: so beautiful, erotic, dark, perceptive and intense. Novelist Therese Bohman on her role models,
Kulturkollo
 2014.
Publication date: 26 October 2015
***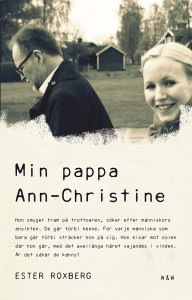 The Memory of Secret
by Ester Roxberg (excerpt from the memoir
My Father, Ann-Christine
for Words Without Borders' Queer issue)
What do we know about our parents? They're never anything but parents. They do what parents do, listen but never speak. Help you up but they themselves stay down. One day you'll start to wonder who they are. Those people who've always just been there. You realize that you don't know what they're thinking about in their beds at night. You don't know what they dream about. Your memories don't provide any answers, they can't reveal their true selves. You've never wondered. There was never any reason to wonder, until now.
Publication date: 1 June 2015
***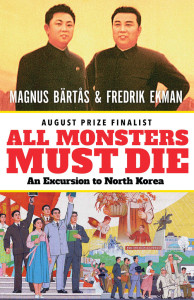 All Monster Must Die: A Excursion to North Korea by Magnus Bärtås and Fredrik Ekman (House of Anansi, 2015)
Read an excerpt at Literary Hub.
fully absorbing and successful Publishers Weekly (starred review)
the translation was fantastic Thrown Books
as the visitors venture farther and farther north, the book grows more fascinating, the trip more bizarre, the other members of the tour group odder and odder, the tour guides more beleaguered Minneapolis Star Tribune
In 1978, North Korea celebrates the thirtieth anniversary of its founding, and Kim Jong-il, who at the time is the head of the Propaganda and Agitation Department, orders the kidnapping of the greatest South Korean movie star, the actress Madame Choi, and her ex-husband, the famous film director Shin Sang-ok.
In 2008, North Korea celebrates its sixtieth anniversary, and Magnus Bärtås and Fredrik Ekman take a bizarre, heavily guided tour to the world's most isolated country.
Publication date (Canada): 4 April 2015
***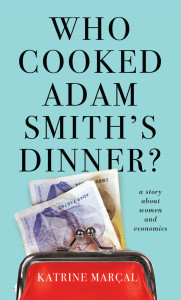 Who Cooked Adam Smith's Dinner? By Katrine Marçal (Non-fiction, Portobello/Scribe)
A takedown of 200 years of economics.
In this spirited and witty manifesto, [Marçal] argues that we have allowed Economic Man to invade every aspect of our lives, to our detriment. […] Unlike the Chicago economists, Marçal does not seek to yoke every last aspect of our lives to the tyranny of Homo economicus. Rather, she asks why we have fetishised the myth, and suggests that man denuded of his humanity is not such a figure to aspire to after all. New Statesman
Publication date: 5 March 2015
***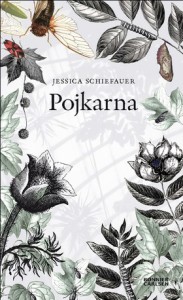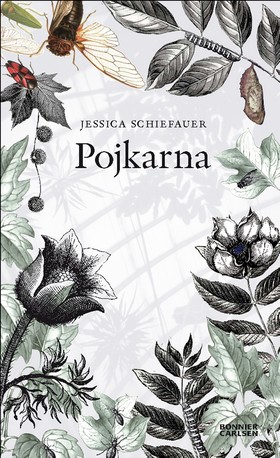 The Boys by Jessica Schiefauer (novel excerpt for Words Without Borders)
"Let us make a pact, gentlemen. Let us brew a Magical Potion and drink together. Let us never speak of our drink to any mortal, whatever may come!"
A magical YA tale of power, gender, and identity.
Publication date: 1 December 2014
***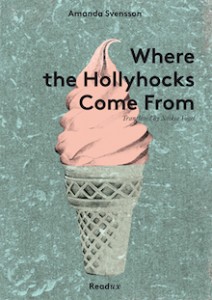 "Where the Hollyhocks Come From" by Amanda Svensson (Short story, Readux Books)
Sex and death on the southern Swedish coast.
Publication date: Summer 2014
***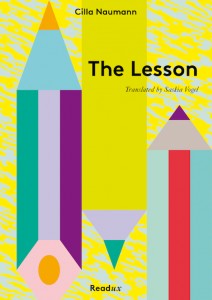 "The Lesson" by Cilla Naumann (Short story, Readux Books)
A teacher-student power struggle.
Publication date: Spring 2014
***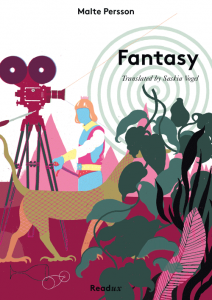 "Fantasy" by Malte Persson (Short story, Readux Books)
The shadow side of Sweden's most expensive, unfinished fantasy film.
Publication date: Autumn 2013
***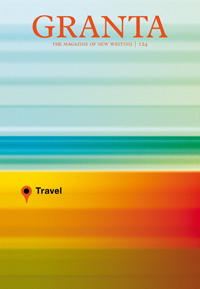 "Nuestra Señora de la Asunción" by Lina Wolff (Short story, Granta 124: Travel)
Malaise and an uncanny vision in Spain.
Publication date: July 2013
***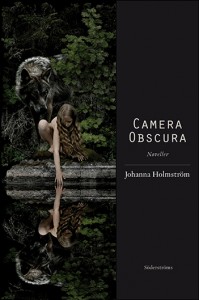 "The Year of the Wolf" by Johanna Holmström; Translated by B.J. Epstein, Fiona Graham, Kate Lambert, Michael Rollerson, Nichola Smalley, and Saskia Vogel, with author Johanna Holmström, at the BCLT Summer School 2013. (Extract from a novella in her collection Camera Obscura, NewWriting.net)
Death, wolves, and environmental activists in rural Finland.
Publication date: July 2013