Berlin-based culture and lifestyle mag Rosegarden (@rosegardenmag) liked the sound of "Data and Desire" and had a few questions about love in a digital age. Thanks for the interview, Mario!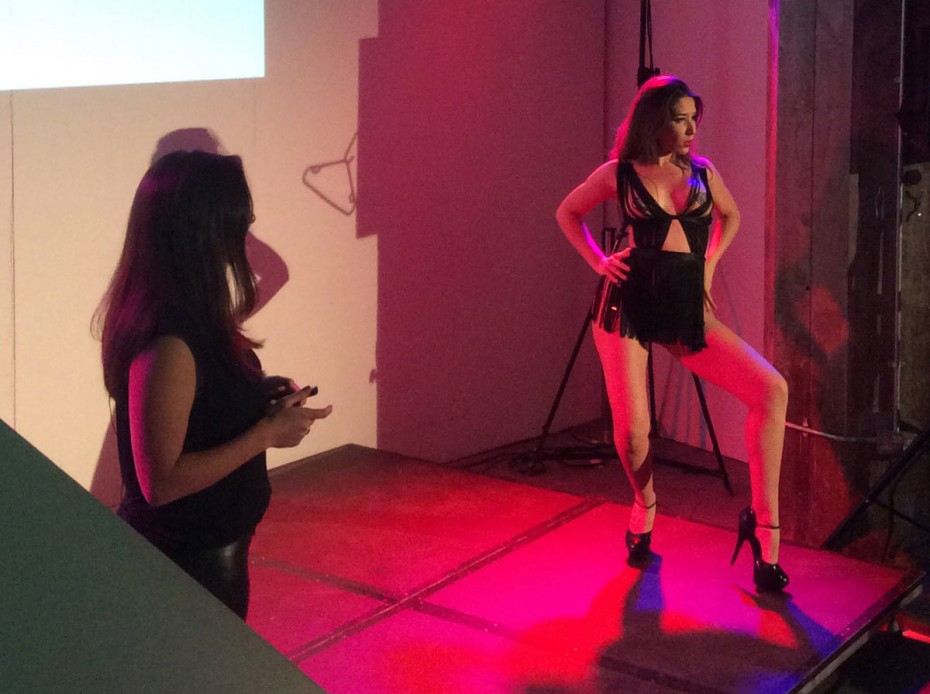 Los Angeles- and Berlin- based writer Saskia Vogel is not only one of our contributors – but together with the artist and author Michael Salu, she hosts and curates the event series "Local Transport" in London.
Each edition of Local Transport is a critical and conceptual multimedia event that dissects cross sections of contemporary society, culture, politics and economics through the prism of multidisciplinary creative works. Local Transport bring together creative practitioners for collaboration and discussion, using their works as a way of looking at the world. The event takes place four times a year in London, but has plans to travel.
The latest event, "Data & Desire", took place during the London Literature Festival, which felt like a perfect reason to chat with Saskia about a pressing question that will affect us all: What will love look like in the future?
Hey Saskia! Would you have a crush on me if I would be a mobile electronic device?
I think I would say no, but I would act like yes. How many hours do I spend gazing at my electronic devices, propping them up on pillows in my bed, just to spend another five minutes with whatever it is that feels so very exciting or important right then? I am weirdly fond of my iPad.
OK, seriously: What was the latest Local Transport edition about?
Local Transport is all about cross-over and tearing down the boundaries (perceived or real) between the arts. So, we curate each event to a theme, and bring in three artists, writers and/or musicians whose work touches on the idea we want to explore. Each artist takes the stage for 15 minutes. The London Literature Festival invited us to do an event that related to the theme of their festival: Tell Me Something I Don't Know. Michael Salu, the event's co-founder and my co-conspirator on this project, and I had been thinking a lot about Big Data. About how much information we have at our fingertips and how much we can know about ourselves and others. But, we wondering what it all means in the context of life's mysteries and intangibles. In this case, love, sex, desire.
Natasha Caruana, who won the 2014 BMW Residency Award, was exploring the phenomenon of love at first sight through psychological and scientific love experiments and the art of photography. Michael Salu took the stage this time as a writer as well as a host with a story that he reworked for the stage. Together with new photographs of urban spaces by Ruth Blees Luxemburg, his text explored how we predetermine our dreams and desires through our experiences and behavior. Nathan Ives Moiba, an actor who will be performing at London's National Theatre joined him on stage for the dramatized reading. And Catherine Anyango gave us a sneak preview of her dystopian graphic novel 2×2, in which sink holes are mysteriously appearing in the city.