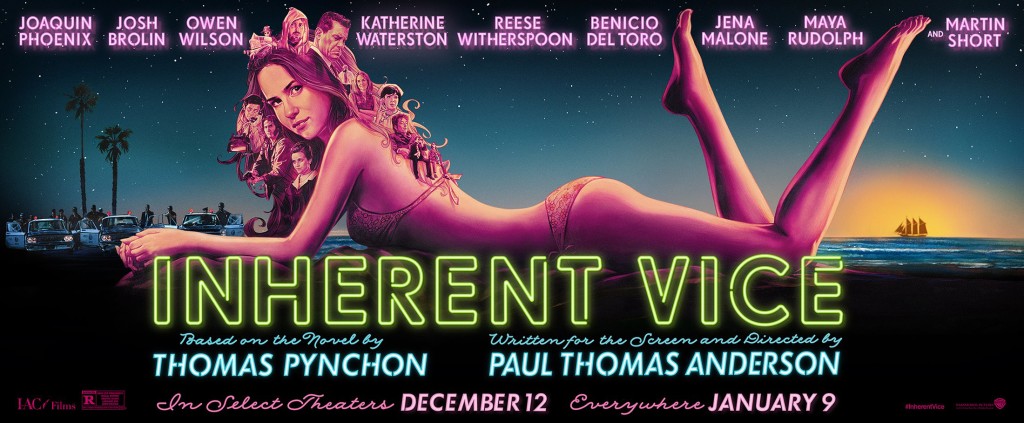 Recently a friend told me that she had decided not to go see Paul Thomas Anderson's Inherent Vice because of the poster, which features the sunset pink landscape of a bikini babe. She was tired of this. Tired of marketers luring her in with sexy female bodies. And she was taking a stand with this film.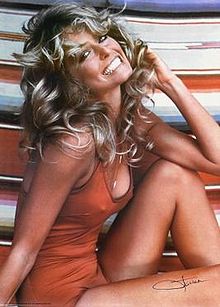 But, but, I said, it references the period the novel explores so perfectly. All those gorgeous leggy chicks that were part of the visual identity of the 1970s, a moment in American culture where sex and the body had that particular political charge, where the consciousness was shifting, and not only that, this kind of woman is cropping up as references to the fashion that we're all supposed to be wearing this spring. And it was only one of several posters for the film… It was apropos, not gratuitous, I thought.
She took my point, but stuck to her convictions. It was the first time, I think, we've not shared the same opinion about women and bodies and the media. The next day, I came across Nate Walton's LA nudes and cityscapes.
Walton's work is beautiful in so many ways and filled with humor. I love many of his LA nudes. The playful ways they command ownership of those spaces.  The leg of a yogi cutting across an urban landscape. The women not wearing pants at home or while filling up their gas tank. Dazed described his work as an intimate study of life and sex, where the artist was "intrigued by the mundane, his images are a voyeuristic snapshot celebrating the everyday details of life in the City of Angels." But the more I looked at his images, the more I began to feel a frustration. A frustration similar to my friend's. There was something I couldn't put my finger on. I'm not calling for body diversity, but there was something about his choice of female subjects that didn't feel true. This feeling took me away from the simple pleasure of gazing. His work has been described as voyeuristic and intimate, but is it fair to also expect intimacy? And can voyeurism and intimacy intersect?
***
This weekend I ended up at From Our Rooms, a group exhibition featuring Paula Winkler, Goodyn Green and Alexa Vachon at AFF Galerie in Berlin. The back room was plastered with a collage of nudes and domestic still lives that reminded me of Walton's. But something was different. It was in the eyes. These nudes felt more participatory. There was intimacy between the photographer and the subject. They felt true. And it wasn't because the women had a greater range of body types.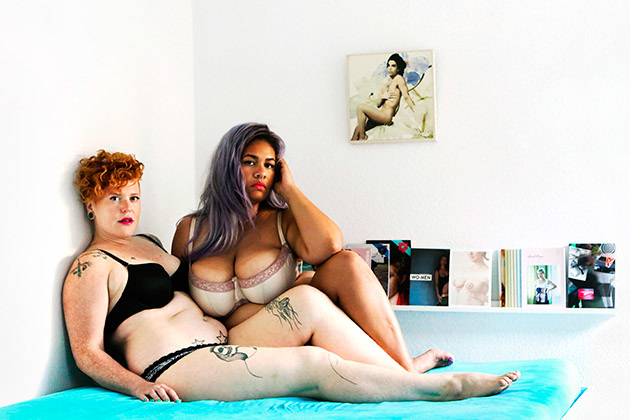 ***
Last week, activist Sam Roddick's show Hidden Within opened at the Michael Hoppen Gallery in London in the midst of this rumination about the gaze. In this photographic project, she set out to break down the male gaze. Specifically that of the lost polaroids of Carlo Mollino. While talking about how she first encountered his work, she told The Debrief: "I'd study his pictures and after a while, I realised the models weren't posing as themselves; he'd posed them and he'd repeated the poses. Their hands were held in the same manner, flipped at the wrist and after a while you realised that he was sculpting them." And so she set out to recreate some of his polaroids in order to understand his gaze and also the origins of sexual shame. Following the conversation about the photographs on Facebook and through her interviews, what strikes me is how the models felt about working with her. She chose to work with women she respected deeply and it sounds like the photo sessions were deeply rooted in the intellectual interplay between artist and model, whereby the model is not just the vessel filled with an artist's idea; through the artist's vision, the model learns more about herself, gaining a new perspective on herself, her feelings of power and submission. I suppose this is what I mean by "true".