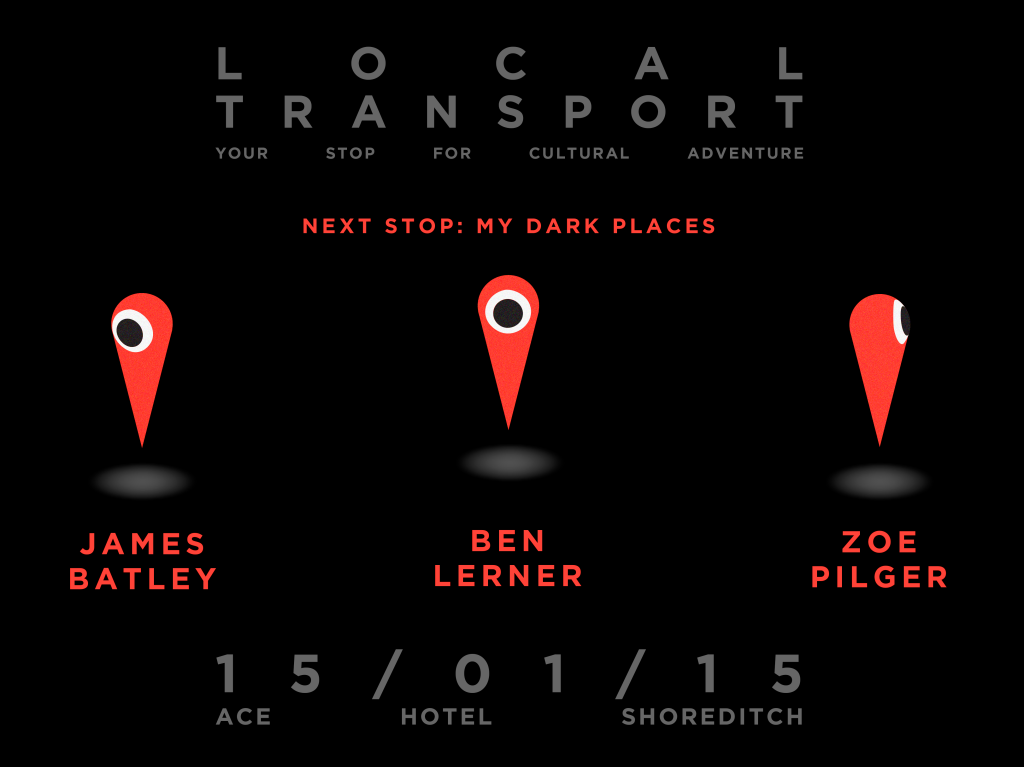 From shadowy alleyways and glittering towers to fighting demons in your damp bedsit LOCAL TRANSPORT asked filmmaker JAMES BATLEY and authors ZOE PILGER and BEN LERNER to reveal their DARK PLACES.
One hour of cultural adventure, a fully-stocked bar, and communion with the darkest spirits in London. Doors at 7pm, Act One soon thereafter.
ACT ONE
We kick off the night with a screening of JAMES BATLEY's short film Kneel Through The Dark, a riff on Aleister Crowley and all that is hidden, whichDazed and Confused Magazine called "elegantly laced together oneiric soundscapes, animal totems and occult motifs."
ACT TWO
ZOE PILGER, the novelist and art critic that Deborah Levy said "might be the heiress to Angela Carter", will be digging deep into the pictures, words, and sounds that make up male and female realms–from an asylum to the hedgerows in your local common–and how we learn to take up space in a city. http://
ACT THREE
BEN LERNER shows us the character that is New York in his latest novel 10:04: "the liquid sapphire and ruby of traffic on the F.D.R. and the present absence of the towers", "bundled debt" and "trace amounts of antidepressants in the municipal water".