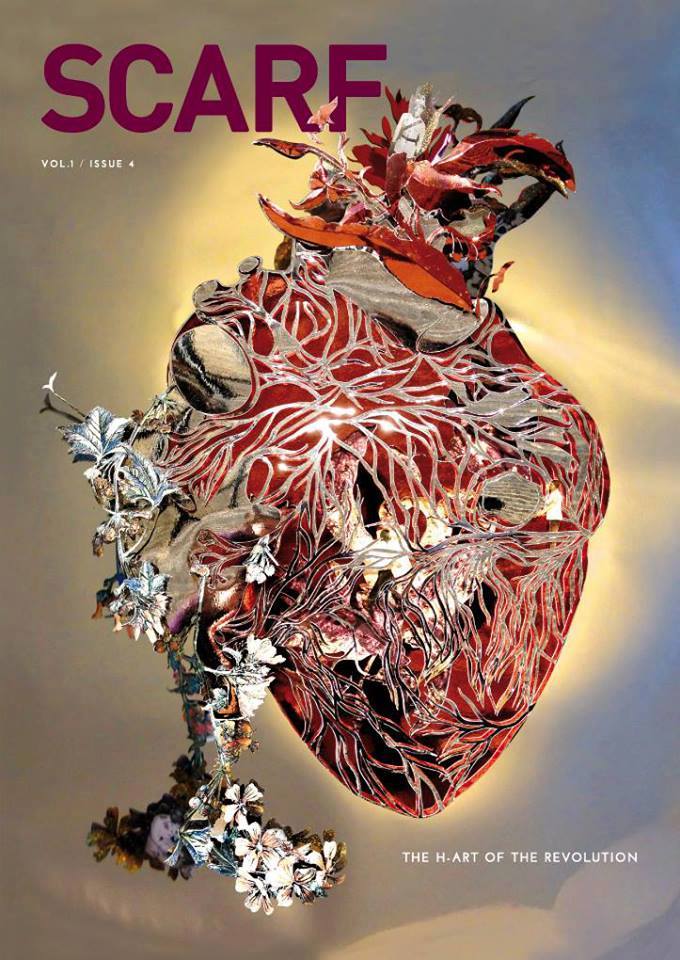 On Tuesday night at Rich Mix, we'll be raising a toast to the latest issue of SCARF, featuring artwork by Kanitta Meechubot (the heart, it's her work…), another story from David Hermann's London novel of cocktails and clashing subcultures and one of the 'vignette essays' that I've been writing to set the tone and language for my novel. The featured book of the evening is Sai Murray's debut poetry collection and Kwani?'s Diaspora issue. Join us for readings, drinks music and a pop-up market… Tickets are 5 pounds and can be bought here or on the door.
From Numbi:
We're blessed to have such a talented number of writers in our family. If you need some reading inspiration this is a Numbi night not to be missed!
Featuring:
The official London launch of Numbi resident poet Sai Murray's debut poetry collection Ad-liberation. Delighting in cut-n-paste wordplay and following in the committed political footsteps of Gil-Scott-Heron and Linton Kwesi-Johnson, Sai's poetry offers personal takes on racism and challenges the inevitability of corporate power, consumerism and ecological blight. "wit and joyful engagement with language carries these poems to the heart"
Christelle Kedi, Beautifying the Body: In Ancient Africa & Today
Funmi Adewole, Sea Salt in the City
Dorothea Smartt, Ship Shape" & "Connecting Mediums
Kwani?
This 7th edition documents Diaspora journeys historically and geographically through fiction, creative non-fiction, photography, illustrations & infographics. You will also have the opportunity to meet some of the contributors of SCARF magazine and pick up a copy of our latest edition – "The H-art of the Revolution". Keep it locked!
Plus there will be a chance to do some late night shopping at the Numbi pop-up market.