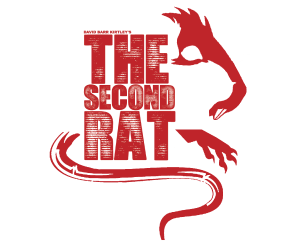 Dustin Thomas is an old friend from my time at the University of Southern California Professional Writing Program. He's raising funds on Kickstarter for The Second Rat, a film project, and I thought I'd have him tell you all a bit more about it. To start the story off, Dustin met David Barr Kirtley, when we were all at USC, and now years later they've decided it's the right time to turn Kirtley's story "The Second Rat" into a film (Click here for an audio version of "The Second Rat"). Dustin always had a knack for working with the right people on something literary and very cool, usually with a dark edge. Go on, help his dreams come true. I can't wait to see the result.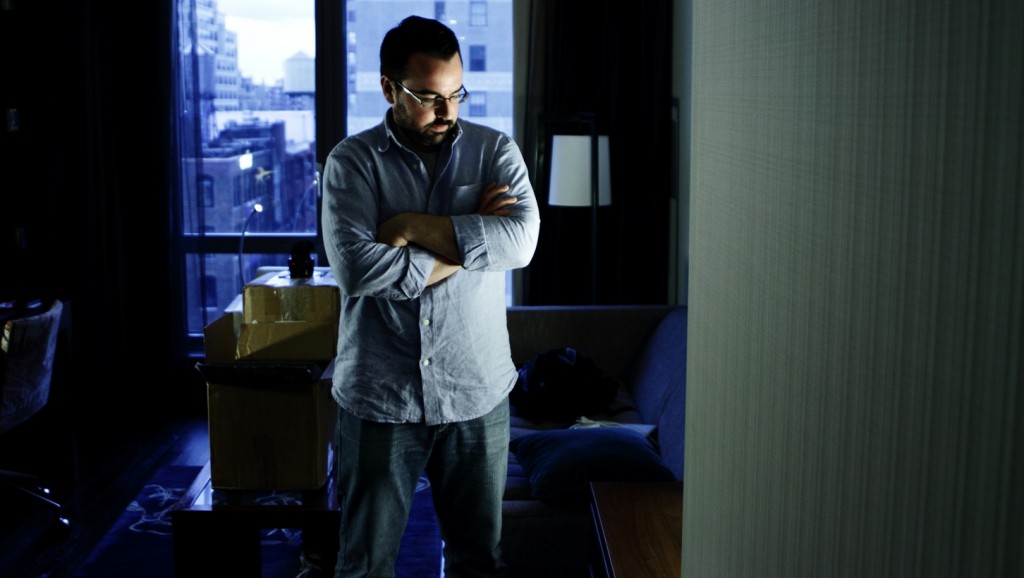 So, Dustin, what's special about this story?
I love the characters and I love how it is a modern day Science Fiction Greek Tragedy, of sorts. You have this protagonist – this tragic hero named Todd Rawlins, who is cursed with an early death, but is also blessed with the ability to infinitely rewind time as he wills and relive it all over again until he wants to rewind again. It's almost as if he is being teased by the Gods to see what he will do with this power, as if he's a human lab rat. They want to see if he will abuse this power he has been given. And, of course he does. But, he doesn't think it's hurting anyone, and well, of course it does that, too. Enter Ian Kyle. He's the Tragic Innocent. He has no choice, but to watch his life rewind over and over again, until everything is gone – he's the second rat in the Gods' experiment. So, he decides to get answers, and when he has those, he seeks revenge.
What I love most about it all, is that if you broke the story down and looked at it from both points of view, there really is no hero and no villain. Ian is Todd's villain, and Todd is Ian's. They're both just human beings living their lives in their own bubbles, without worrying about the effects of their decisions on others outside that bubble. That chain of thought is prevalent in today's American world. We're so closed minded sometimes, that we focus on ourselves, and get lost in our own worlds, and we often forget that our decisions, no matter how small, will always affect those surrounding us – whether it's something as simple as your pet, or something so vast as an entire economic banking system. We often forget how fragile we are, and how extremely fragile others are outside our bubbles. That's the meat of it. Todd and Ian are destined to be connected on this plain of time. One's decisions affect the other, and it's destined to not end well for both of them.
You're so right. I think we're moving into another era of 'beyond good and evil' and the wonderfully shadowy world of noir is only more appealing as we lose trust in our institutions. What influences are you drawing from as you develop this project?
Hmm. Good question. I'd have to say the storytelling structure in the film would be something similar to early Polanski, like Rosemary's Baby. I've always dug the slow build up of tension toward the big 'aha'. You just feel more satisfied after going through the story collectively, instead of what a lot of films do today by presenting you with flashy images and expect you to just ride along without any mental involvement whatsoever. I want the viewer to be involved with us.
Visually, I've been thinking a lot about Favreau's Cowboys and Aliens a lot and Dominik's The Assassination of Jesse James by the Coward Robert Ford.
Rosemary's Baby is one of my all time favorite films. Once upon a time, I worked with the horror director Stuart Gordon. One of our conversations really stuck in my mind. He said that the short story was an ideal format to adapt to film. I think if this often, challenging the idea now and again. I always come to the same conclusion: he was right. What draws you to the form? Do you agree?
Oh, I love Gordon's work. Especially what he did with Edmond. I even have a deep obsession with his early '90s script for Body Snatchers. He adds such a tense personality to the air of his projects, doesn't he? But, to answer your question, he's right, for the most part, and I agree.
If you have a writer that writes a short story the proper way, he presents the world to you, but we see it – sort of - in medias res. There is this life before we entered, and we get to follow along with it for a bit, getting invested – hopefully emotionally – and, then we end our visit knowing about this one moment in the life of this world/character/whatever, then we're left wanting to continue this journey, so the author leaves it all up to us. So, it's that planted seed that gets you thinking. I often find myself – after reading a short story, and if I loved it, and was fully invested in it – wanting to reach out to the characters later on and check in on them. To see how they are. Or, I want to go back for a visit, just to peak my head in and see what other plots are brewing. So, it leaves you with a "I wonder if this happened/could happen," or "I wonder if this could be," which are two major seeds to plant in a creative mind. It's a filmmaker's dream to be given something of great substance, with a great story plot, then to be left with enough atmosphere to marinate on what's going on around that plot. It's like giving a kid a bicycle and a toy gun. He knows the plot already, so he goes and creates his own Great Escape.
Are there any other short stories that you'd like to develop?
Well, I'd love to make this a feature. I think that's my end goal with this project. Hopefully, some higher ups will love this short project and want to make it more. That would be awesome.
It's not a short, but it's a very short novel – Fahrenheit 451. I would do a lot of things to be able to direct that with Michael Fassbender as my Guy Montag.
There are a few stories that I'd love to do out of Joesph Mitchell's "Up in the Old Hotel"; or Gilman's "The Yellow Wallpaper"; or Dahl's "Man from the South"; or Faulkner's "A Rose for Emily"; or Hemingway's "Hills Like White Elephants".
I didn't know there were so many that I'd love to do.
What's on your bookshelf?
Wow. I have hundreds of books. Let's see. Let's go with what's on my side table next to the bed on my currently reading and next up pile.
Just read: King's 11/22/63 – his best in years. Hey, it has to do with time travel.
Currently reading: Thomas Wolfe's You Can't Go Home Again for the millionth time.
To-Read: Vonnegut's Slaughterhouse Five and Hemingway's The Sun Also Rises. And, my good friend, Daniel Gardina's new book of short stories, entitled The Lookout.
THE SECOND RAT is a short film based on the Sci-Fi short story of the same name. It was originally published in On Spec Magazine in 2002, and was written by Science Fiction author, and co-host of WIRED Magazine's Geek's Guide to the Galaxy podcast, David Barr Kirtley. The film version was written for the screen and will be directed and produced by Dustin M. Thomas.